How did Say Mommy and the Shapies originate?
Date: 2022-08-15
We, too, once thought that making clothes was easy. The turning point in our fairy tale of designing beautiful children's clothes was the arrival of Justyna Miller to the team, who is a children's physiotherapist with several years of experience, dozens of courses completed, endless amounts of love and understanding for babies, and enormous expertise. Her knowledge and passion became the foundation for a vision of clothes that would support the development of toddlers. And so it began.

The initial collection was created primarily on paper. We spent many months studying physiotherapy topics, consulting specialists, designing, brainstorming, and redesigning. The work was exhausting and the perfectionism of Magda, the main designer, provided everyone with motivation to be even more committed. The motivation had different dimensions, which translated into our feelings. From adoration for Magda's determination, through exuberant work, to immense exertion. It was thanks to Magda that Justyna's knowledge and the skills of the designers were reflected in the perfect first Say Mommy collection.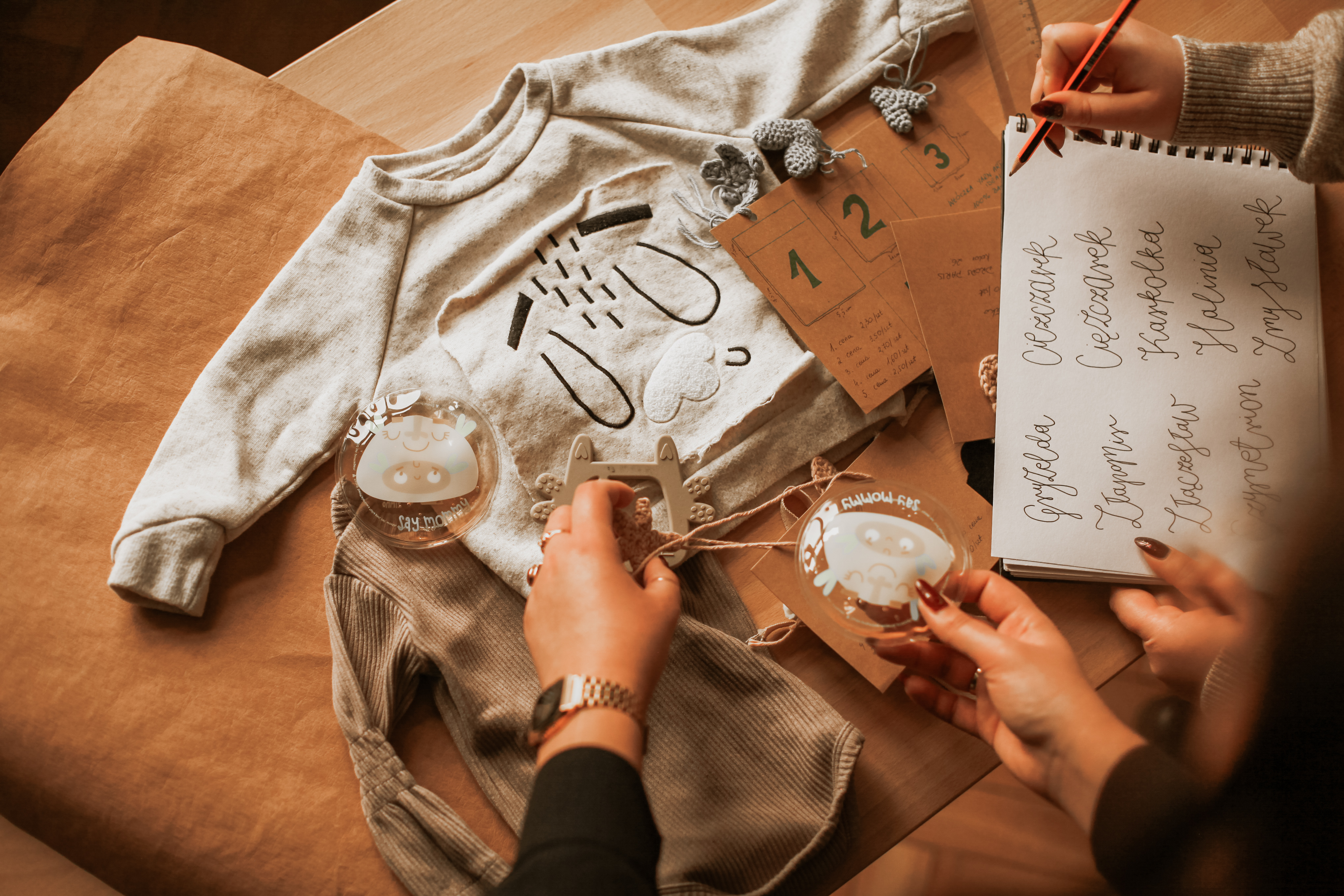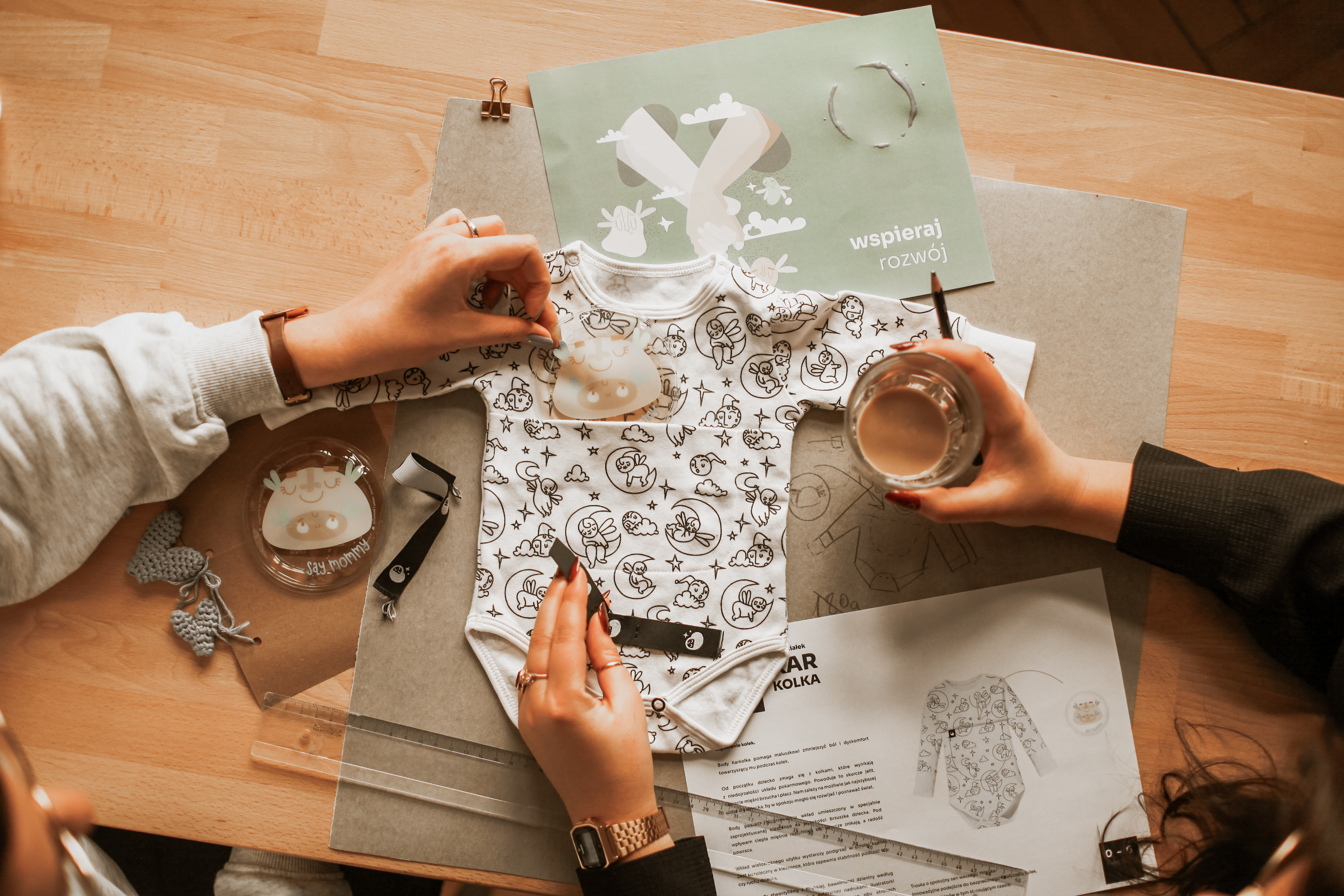 The designs were ready and their functionalities were consulted with many physiotherapists. Prototypes were tested. Improvements were made. Trials were carried out. It would seem that the most difficult part was behind us. But the sewing stage was still ahead. We were introduced to a whole new world of terminologies like overlock stitch, double needle, hem, cuff, and yoke. The meanderings through which the ladies in the sewing room guided us seemed endless. There were constant questions and problems to be solved, as these kept popping up despite repeated attempts and consultations with experts. Neck hems, double layers of fabric, sashes that seemed too thick, choice of materials, approvals, and certificates all made up the arduous process of figuring out and producing garments. And so the months went by and we realised it was not that easy after all.

Luckily, the entire Say Mommy collection is already in our showroom and delights our eyes. It also impresses parents with its functionality and usefulness every day. When we look at Neyegel and Heline, we are filled with great respect and appreciation for Karolina Najder – the author of the clothes' design and the godmother of Shapies. She is the one who came up with the names and gave personality to all Shapies, by developing the patterns and applications. She also designed the visual identity of our brand. Thanks to Karolina, the clothes are unique and perfectly coordinated. You can read more about Karolina's creative process here. (link to the article on Shapies).

And what is the best thing about our work? The final result, which is worth every hour spent on the projects. It is a priceless feeling when it all turns out great, and we look at our Say Mommy wonder clothes being worn by smiling babies. It was worth it, and this is just the beginning.